Both enlightening and entertaining, The Breast Archives asks the question, "What happens when women are brave enough to bare their breasts—and their hearts—to share the unique journeys they've made with their bodies?"
The Breast Archives will make some people uncomfortable and it will elicit emotions, memories, and provocative conversations among audience members while suggesting new possibilities for how both women and men can perceive women's breasts and bodies.
Sandy
Rev. Sandra L. Harrick, 73, is an Intuitive Counselor who has worked in the field of psychological and spiritual healing for 40+ years. The owner of Soul Awakenings, she is an internationally known leader and speaker.
Heather
Heather Toombs, 38, is a social worker from the Boston area, and was raised without any religious affiliation. Heather has a lighthearted way of looking at the world, and has long-enjoyed a comfortable relationship with her body. Her passions include photography, hiking, yoga and "anything involved with social justice."
Marsia
Marsia Harris, 53, is from New Jersey. She is a painter, photographer, musician and songwriter who has been performing throughout North America for 25 years. Her music is rooted in personal growth, social consciousness, and a greater vision for the world as a whole.
Nine women, aged 30 to 70, candidly reveal memories of adolescent shame and confusion, the delights of first intimacies, experiences of sexual tension, anxiety about breast cancer, and the influence of media, religion, and society on their self-worth and physical and emotional development. The film offers a frank and bold examination of this cultural influence across race, class, religion, age, and gender and provides a vital compassion we all seek. By exposing themselves, these nine women expose and challenge us all. The Breast Archives creates an opportunity to engage, empower, and enlighten.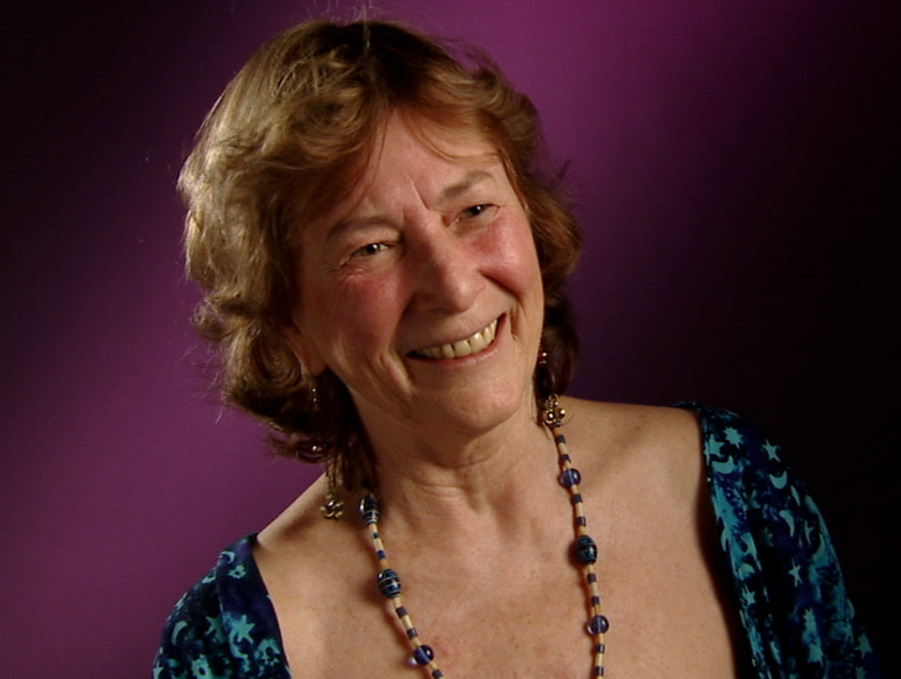 Carol
Carol Beauvais, PhD, 74, is a psychologist with a practice in Northampton, MA. She comes from a Catholic, Italian background. She is a devoted mother and wife, and a breast cancer survivor. In the film, Carol discusses her instrumental connection with nature, and the role of this relationship as she was healing from cancer treatment.
Leslie
Leslie Cerier, 64, is a gourmet chef and author from NYC. She was raised in a Jewish family. Leslie is an advocate for embracing sensory experiences, and she encourages people to "dive deeper into every different type of experience that life has to offer." A loving mother of two daughters, her positivity is a primary aspect of her personality.
Teresa
Teresa Lorenco, 46, is a Mother of 3 boys, a yoga teacher and a singer. Teresa has long-struggled with a "hatred" for her breasts' appearance. Breastfeeding and motherhood has gradually shifted her attitude, and she has become passionate about helping other women learn to love their bodies.
Eileen
Eileen Hunt, 56, is from Cape Cod, MA, and from an Irish, Catholic background. As a young woman Eileen was often shamed and chastized about her changing body, which later influenced her willingness to practice breast self-exams, despite a family history of the disease. She is an avid gardener, cook, and dog lover.
Laura
Laura Gail Grohe, 47, is a civil servant and an artist. She was raised in an intellectual, Protestant family from Boston. Laura struggled with body issues during her adolescence and developed an eating disorder as a response to the attention she received "because of her curves." As an adult she has worked to develop a more positive and healthy relationship with her body, even though "it isn't always easy."
Petra
Petra Roelofs, 44, grew up in the Netherlands. Trained as a social worker, she loves to be creative, spend time in nature, and practice modalities such as aura soma color therapy and energy healing.
Director, producer, writer, and alternative health advocate, Meagan Murphy defies cultural norms with her passionate out-of-the-box approach to exploring feminine health issues. A seasoned interviewer and production manager, she has written and directed branded content for clients and media outlets since 1994, most recently for PBS.
Meagan is the recipient of a Communications Award and a Blue Cross / Blue Shield Medical Journalism Fellowship and was a Time Inc. Health award finalist.
Contact Us
We'd love to hear from you if you have any questions about the film.
Would you like the director, Meagan Murphy, to host your screening event of The Breast Archives?